Festival Information
Address
411 Central Methodist Square
Festival Description
Each year The Little Theatre produces at least four main stage productions, in addition to student-directed projects and collaborative work with the Music department. Touring professional productions, guest speakers and musical artists also appear in the intimate 209-seat facility.
Show Information
Tickets: For CMU main stage productions, $8 for general admission, $5 CMU Faculty and Staff, CMU students free with ID. Price varies for other productions; oftentimes no admission. Check with the box office at 660-248-6281 for details.
Curtain Times: The House is open 30 minutes before curtain time.
Reservations: Individual and group reservations can be made at any time by calling the Little Theatre box office at 660-248-6281. Reserved tickets are held at the box office, and can be picked up and paid for the night of the performance. The Little Theatre accepts cash and checks.
2018-19 Season
October 4-7
Cabaret by Joe Masteroff, John Kander, and Fred Ebb: 1931 Berlin. Cliff Bradshaw, aspiring writer, meets Sally Bowles, would-be cabaret singer and entertainer. Cabaret explores the wilder side of life in pre-WWII Berlin, which is still reeling from the repercussions of WWI. The emerging political solutions are threatening people who surround Cliff and Sally, such as the adorable couple: landlady Fraulein Schroeder and fruit salesman Herr Schultz, who also happens to be Jewish. This musical is touching and beautiful. Musical direction by Dr. Laura Wiebe. Choreography by guest artist, Liz Hartwell.
November 7-11
The Odyssey by Tom Smith: This fast-paced and funny adaptation brings Homer's original story to life for young audiences. Odysseus and his crewman Pete must overcome many perils on their long voyage home from Troy, including an awkward teenage Cyclops named Polly, some Sirens crooning elevator music, and various other gods and monsters. Along the way, they both learn some hard lessons in trust, humility, and the power of brains over brawn.
March 7-10
Ugly Lies the Bone by Lindsey Ferrentino with guest director Joyce Pauley: Newly discharged soldier Jess has finally returned to her Florida hometown. She brings with her not only vivid memories of Afghanistan, but painful burns that have left her physically and emotionally scarred. Jess soon realizes that things at home have changed even more than she has. Through the use of virtual reality video game therapy, she builds a breathtaking new world where she can escape her pain. As Jess advances farther in the game, she begins to restore her relationships , her life, and, slowly, herself.
April 3-5
Myriah Araiza's Very Own Cabaret CMU student Myriah Araiza is creating a Cabaret performance of songs and scenes with students from the Division of Fine and Performing Arts.
April 25-28
Bill Chott Improvisational Workshop: Bill and Samantha Chott will return to campus to conduct a three-week intensive and extensive improvisational workshop. The culmination of the workshop will be four performances in the Little Theatre.
Cultural Affairs
Each year CMU sponsors a Cultural Affairs Series. Theatrical and music productions, poets and lecturers are some of the events included in the series. Please check the CMU Event Calendar for upcoming performance dates.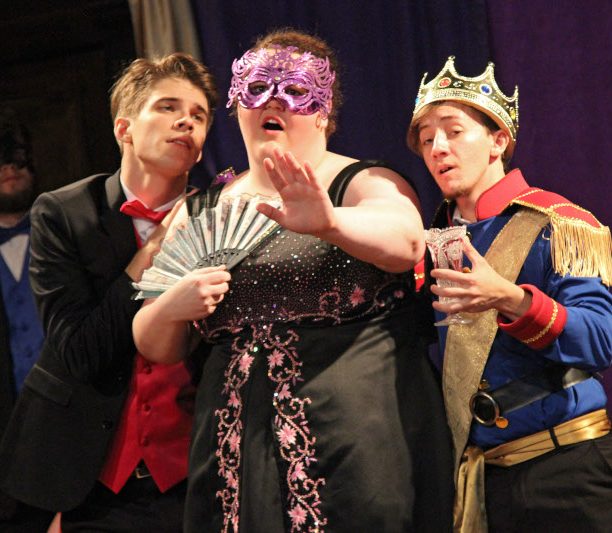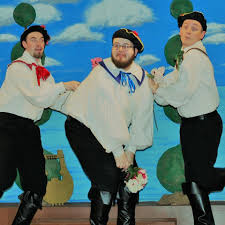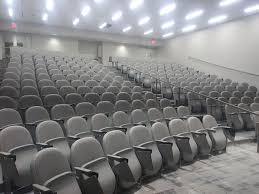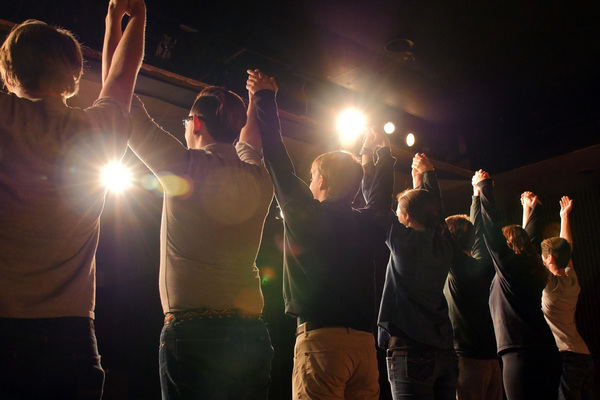 Get Directions
Location
:
411 Central Methodist Square, Fayette, MO